Eat at



King of Kings plays a huge variety of Christian music and occasionally plays some of our CDs and gives away some of our coffee mugs for their fundraisers
Was Jesus a Socialist or a Communist?
We have finally released our newest CD, "Prepare Ye the Way of The Lord,"
Cece and I love to lead worship and led worship at "The Overflowing Cup" Coffeehouse in Beloit WI for 4 years. We did a mixture of old hymns, praise songs from the 80's, some of our original worship songs, and a few newer hymns and praise songs. I like the praise songs from the 80's because there is so much scripture in them. This CD will have 5 of our songs that we sung at Overflowing Cup that were scripture put to music. One of my favorites is "A New Song" from Rev 5:8-14.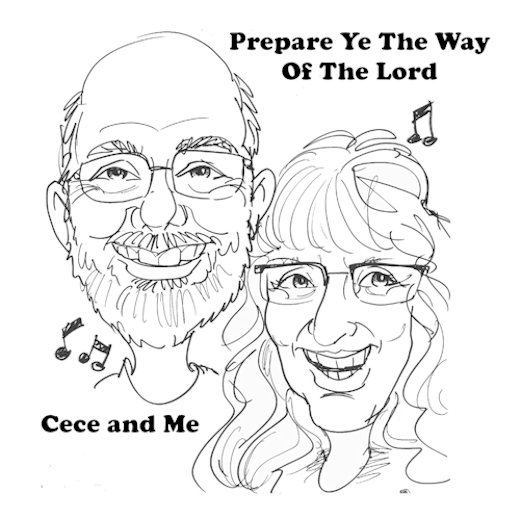 Click here to listen to or buy all or any "Paul Ellingsen", "PBforJ", "Cece and Me" CD
Buy at CD Baby
Buy at itunes
Download Chords and lyrics to "Prepare Ye The Way of the Lord" as a word Doc
---
Dan Lietha is the one who did the cover art for our newest CD. Dan is the Resident cartoonist for the Creation museum. He did a caricature of us when we were at an event for the Ark encounter, a full sized Noah's ark that is being built near Cincinnati OH by the Creation museum. It is scheduled to open July 7th 2016. The caricature on the back of the CD was done by an artist many years ago at an amusement park. (You can tell it was a few years ago because I have hair.)
Here are a few of Dan's cartoons:
You can see more of Dans art at:
https://www.facebook.com/dan.lietha.cartoonist
http://www.danltoons.com
https://answersingenesis.org/media/cartoons/after-eden
---
We will be playing at:
Sat and Sun Nov 5th & 6th
we will be returning to the Elgin IL. Beloit WI area
Sat Nov 5th 12:30 to 5:30
Twin Oaks Baptist Church
Fall event 15N615 Randall Road Sleepy Hollow, Il. 60118
We will be doing a 1/2 hour performance set at 12:30 Then there will dinner, preaching, another music set (worship) and dessert.
Sat and Sun evening Nov 5th and 6th 7 PM
we will be at the
Overflowing Cup Coffeehouse
1175 Madison Road Beloit, WI 53512
We will be performing and leading worship at a healing service with Larry and Kim Six from Winneconne, Wisconsin. We may start playing a little bit early on Sunday.
For more information click here
---

We usually play at Community Kitchen in Paducah the 3rd Friday of most months. These pictures are from May 17th 2016

We played a Concert at The Jesus House Saturday night May 21st and lead worship Sunday morning May 22. Thank you for inviting us again Tom and Bonnie and thank you Ricky for taking all these pictures from the Saturday night concert.


Every winter / spring the Kentucky Opry in Draffenville Ky has a talent contest for all ages. We have enjoyed being in it, not so much with a desire for winning (we usually don't) but just for an excuse to get on stage, sing God's praises and have a good time. They prefer you to do covers and say that they won't learn any originals (I don't blame them) but I've discovered that if you do a simple blues they will accompany you. They are an excellent band and really a lot of fun to play with!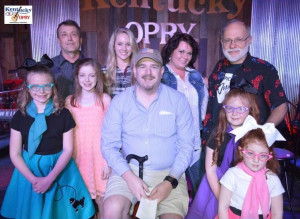 March 12 Kentucky Opry talent show winners – Front Row Emma Ellie & Bela Hack – Misc Division, Chloe Smith – Beginner, Jason Carroll – WInner, Top Left: Randy Crowder Sr Adult, Emily Boyd – Junior, Melanie Neisz – Adult, Paul Ellingsen – Instrumental.

We played at Kentucky Lake Mission Church March 6th 2016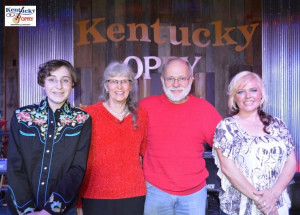 Feb 27 winners- Junior, Instrumental & Misc, Alisabeth Culp – , Sr Adult – Cee Cee & Me – Adult – Tammy Jo Mitchell
Cece and Me at the KY lake talent search April 27th 2016



Cece and Me at the Kentucky Opry talent show Feb 6th 2016

Cece and Me at the Kentucky Opry Talent Search Jan 30th 2016




As I mentioned on our 2015 page we took a trip to Israel from Dec 1st to Dec 10th 2015. It was a 15 hour flight flying back from Israel to NY and a 2 hour flight from NY to Chicago. I must have caught something on the flight back because the next night I had a sore throat, then got sicker, and for awhile I couldn't even talk, so we haven't been playing anywhere since we returned. I am writing this 1/24/16 and I finally feel like I might be able to sing again soon. Halluliah!!!!!!!
Paul Ellingsen

To see last years pictures go to the 2015 page
Click here to listen to or buy all or any "Paul Ellingsen", "PBforJ", "Cece and Me" CD