Eat at



King of Kings plays a huge variety of Christian music and occasionally plays some of our CDs and gives away some of our coffee mugs for their fundraisers
Was Jesus a Socialist or a Communist?
We have finally released our newest CD, "Prepare Ye the Way of The Lord,"
Cece and I love to lead worship and led worship at "The Overflowing Cup" Coffeehouse in Beloit WI for 4 years. We did a mixture of old hymns, praise songs from the 80's, some of our original worship songs, and a few newer hymns and praise songs. I like the praise songs from the 80's because there is so much scripture in them. This CD will have 5 of our songs that we sung at Overflowing Cup that were scripture put to music. One of my favorites is "A New Song" from Rev 5:8-14.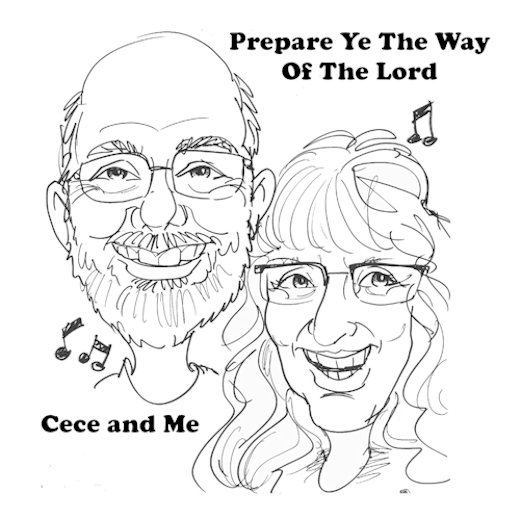 Click here to listen to or buy all or any "Paul Ellingsen", "PBforJ", "Cece and Me" CD
Buy at CD Baby
Buy at itunes
Download Chords and lyrics to "Prepare Ye The Way of the Lord" as a word Doc
---
Dan Lietha is the one who did the cover art for our newest CD. Dan is the Resident cartoonist for the Creation museum. He did a caricature of us when we were at an event for the Ark encounter, a full sized Noah's ark that is being built near Cincinnati OH by the Creation museum. It is scheduled to open July 7th 2016. The caricature on the back of the CD was done by an artist many years ago at an amusement park. (You can tell it was a few years ago because I have hair.)
Here are a few of Dan's cartoons:
You can see more of Dans art at:
https://www.facebook.com/dan.lietha.cartoonist
http://www.danltoons.com
https://answersingenesis.org/media/cartoons/after-eden
---
We will be playing at:


---


I won the instrumental division for the Kentucky Opry talent search on April 17th playing "How Great Thou Art" with the Kentucky Opry Band. I always enjoy playing with them. They are some very talented musicians. That's Angela Alton on piano and Steve Helm on steel.


We won the Senior division (over 39 and we're definitely over 39) Feb 27th 2017 with "Put The Past Behind You and Start Over". I thought we performed "The Duct Tape Song" better but we didn't win that time.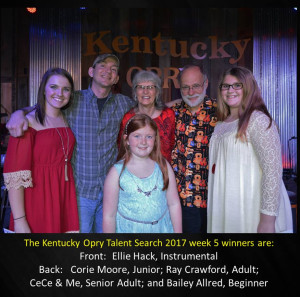 We played "The Duct Tape Song" at the Kentucky Opry Talent Search Feb 4th 2017. That's Angela Alton playing the piano. She has been blind from birth and is a superb musician. She had never heard this song before except once in rehearsal. She always makes us sound good.


Dale was nice enough to email me this picture of us playing at the etc Coffeehouse open mic Jan 13 2017.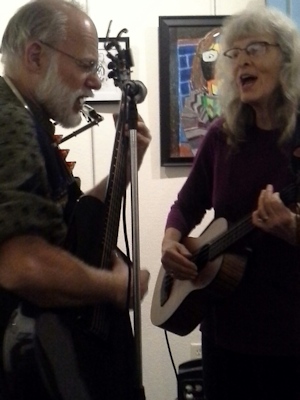 Click here to listen to or buy all or any "Paul Ellingsen", "PBforJ", "Cece and Me" CD